Just Because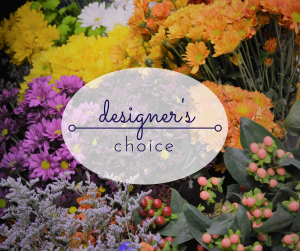 Designer's Choice
Flower Arrangement
Not sure what to send? Let our talented designers help! We will create a beautiful custom arrangement with the freshest flowers of the season!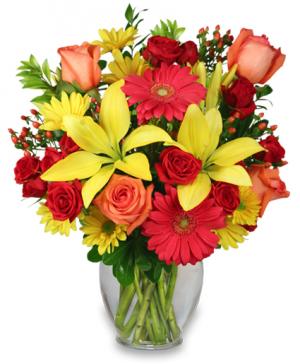 Bring On The Happy
Vase of Flowers
Getting fresh Summer flowers is always memorable and special for your recipient - regardless of their age. Featuring red gerberas, orange roses, red spray roses and yellow lilies, our Bring On the Happy Bouquet has just what it takes to bring some fun and show you care!
GLENDA'S LAKEWOOD FLOWERS in Holland, MI has floral arrangements and gifts perfect for special occasions, but sometimes you don't need a reason to remind someone you care. That's why we think "Just because" is one of the best reasons to say: "Thank you" "I'm sorry" "I love you" "Hope you're having a good day" "Hope you're having a better day" "Good luck" "Congratulations" "I miss you" "I wish I could be there" or "Forgive me." Browse our sample selection at GLENDA'S LAKEWOOD FLOWERS in Holland, MI and order online or call us to place an order "Just because."