Roses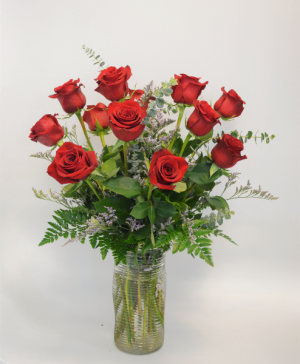 True Love
Dozen Red Roses
Nothing says "I love you" quite like a dozen red roses! This arrangement features eucalyptus and purple limonium as well.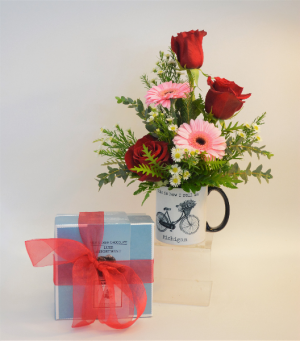 Pure Michigan Love
The perfect gift for your favorite Michigander! Includes Michigan Made Sanders Chocolates and a keepsake "This is how I roll in Michigan" coffee mug!
Roses from GLENDA'S LAKEWOOD FLOWERS in Holland, MI always make an impression. Browse our rose pictures to find the best arrangement of roses for you. If you don't see something you like give GLENDA'S LAKEWOOD FLOWERS a call. We can arrange roses in a variety of styles to suit your special occasion, style or color such as: yellow roses, white roses and pink roses. Send your message of love with roses from GLENDA'S LAKEWOOD FLOWERS today.